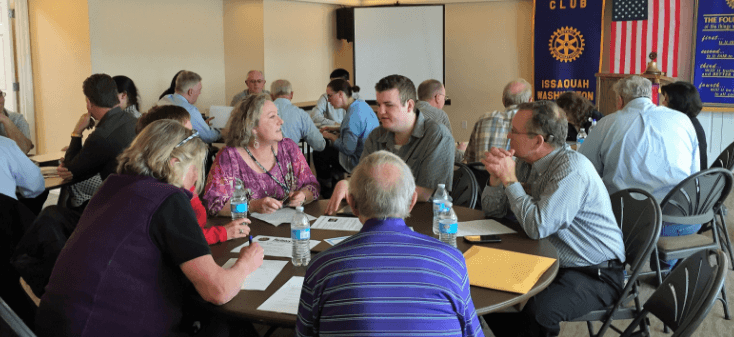 Employer Consulting Services
We work closely with employers to develop either large or customized hiring initiatives. We partner to create a structure that allows the employer to develop the processes and mechanisms to fit their culture and allow them to take the lead in hiring people with disabilities.
Our services for employers includes:
mentoring and technical assistance for business leadership to create a hiring approach which fits within their company culture
management and staff support to create fitting positions
recruitment strategy development and support of new hires.
Our experience has been that large and small employers find that our strategies can be applied universally to improve their support of all staff.
Interested in learning more?
For more information, contact Cathy Sacco directly at cathy@gowise.org or fill out our contact form.
Contact Us
Resources
King County Supported Employment
EARN: Employer Assistance and Resource Network on Disability Inclusion
TIAA Fruits of Employment Program
Washington State Transition Conference
Washington State Transition Conference SAVE THE DATE: March 28th, 2017 We are pleased to announce that registration is now open for the Annual WA State Transition Conference! The 2017 Transition Conference will be held in Kennewick, WA. This one-day event will include...
2017 Washington State Assistive Technology Conference
The 2017 Washington State Assistive Technology Conference SAVE THE DATE: February 16, 2016 Don't miss this! Who this conference is for: People with disabilities When: Thursday, February 16th, 2017 from 9:00AM to 5:00PM PST. Add to Calendar Spokane Convention Center...
Meet at the Mountain
Meet at the Mountain returns in 2017! April 5th & 6th, 2017 in Sunriver, Oregon Save these Dates for this fun and inspiring event of intensive sharing, networking, and learning about Oregon's Employment First movement.  We will be inviting all local Employment...